Chairs By Famous Architects – Architecture You Can Sit On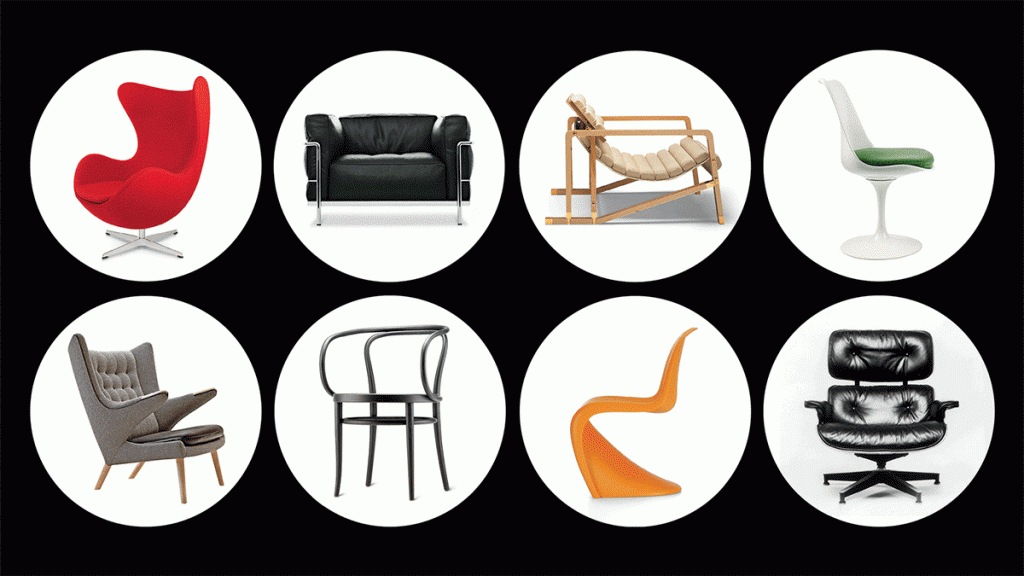 Forget the skyscrapers. Forget the cathedrals, museums, and airports. The greatest architects of modern times didn't stop at buildings. They designed lamps, tables, sofas, beds, and chairs. And whether designing a high-rise or a footstool, they expressed the same lofty ideals.
Or maybe they just like seeing their designs realized—it takes far less time to build a chair than a skyscraper.
In the following pages, we'll look at several famous chairs by famous architects. Although designed decades ago, each chair seems sleek and contemporary today. And if you like these chairs, you can buy many of them, from quality reproductions to knock-off versions.
Chairs by Frank Lloyd Wright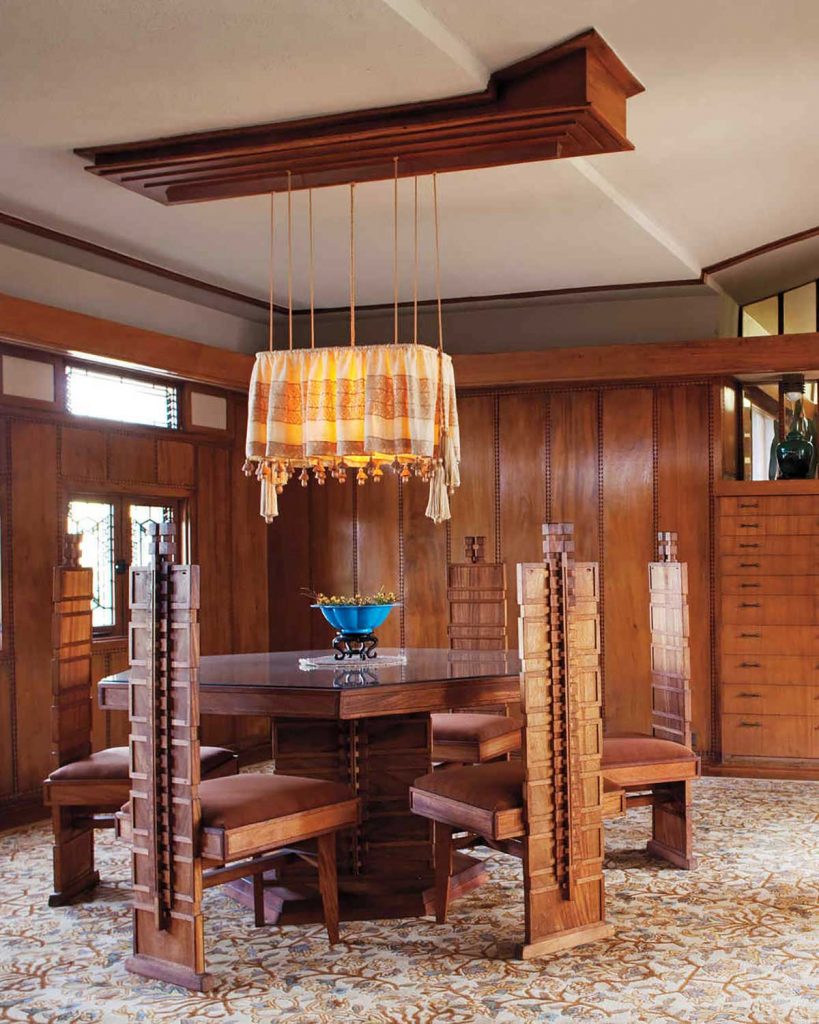 Frank Lloyd Wright (1867-1959) wanted control over his architecture, inside and out. Like many of the Craftsman homes designed by Gustav Stickly in the early 20th century, Wright mastered the art of built-in furnishings, making chairs and tables part of the interior architecture. Wright also created modular pieces that residents could shape according to their needs.
Taking a step from the Arts and Crafts designers, Wright wanted unity and harmony. He custom-designed furnishings for the spaces they would occupy. In contrast, Modernist designers reached for universality—they wanted to design furniture that could fit in any setting.
The chairs Wright designed for the Hollyhock House (California 1917-1921) expanded on the Mayan motifs found throughout the home. Natural woods promoted Arts and Crafts values and the architect's own love of nature. The high-backed design is reminiscent of the earlier Hill House chair designof Scottish architect Charles Rennie Mackintosh.
Wright saw the chair as an architectural challenge. He used tall straight chairs as a screen around tables. The simple shapes of his furniture permitted machine production, making the designs affordable. Indeed, Wright believed that machines could actually enhance the designs.
"The machine has liberated the beauties of nature in wood," Wright told the Arts and Crafts Society in a 1901 lecture. "…With the exception of the Japanese, wood has been misused and mishandled everywhere," Wright said.
"Every chair must be designed for the building it will be in," Wright has said, yet today anyone may purchase a Wright chair from ShopWright, the Frank Lloyd Wright Trust. One of Wright's more popular reproductions is the "Barrel Chair" originally designed for the Darwin Martin house. Made of natural cherry wood with an upholstered leather seat, the chair was reworked for other buildings designed by Frank Lloyd Wright.
Chairs by Charles Rennie Mackintosh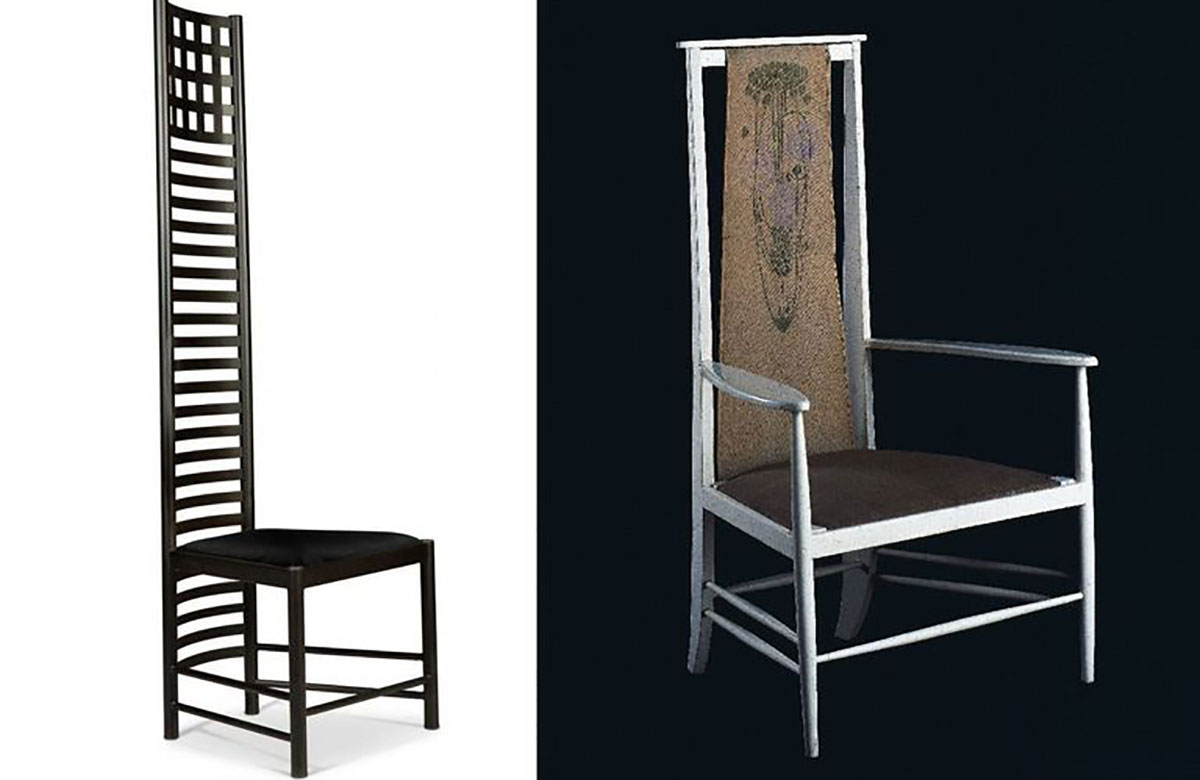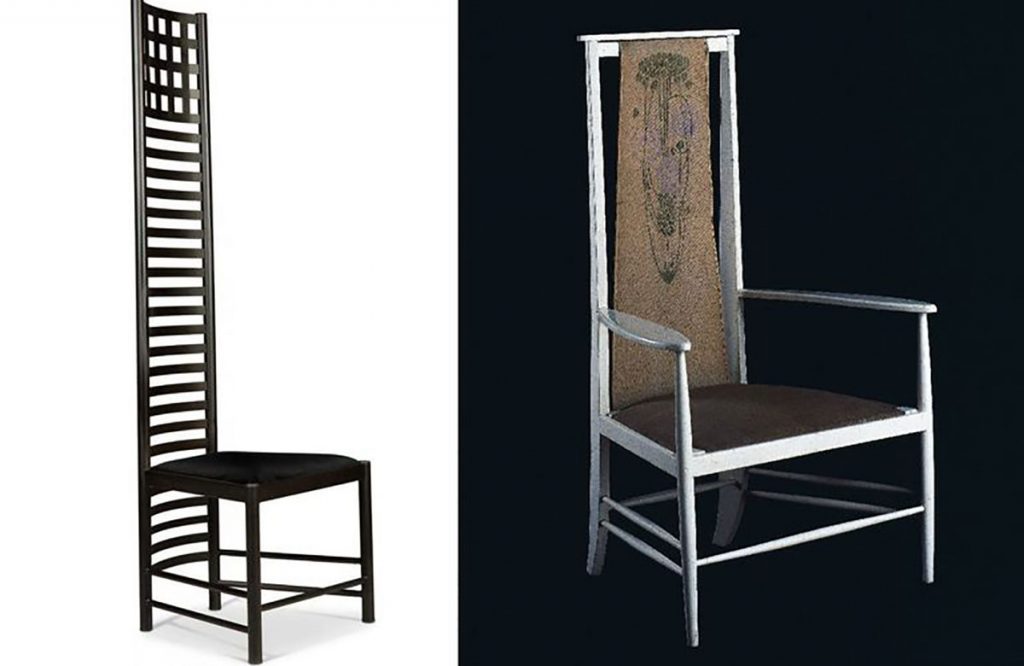 The Scottish architect and designer Charles Rennie Mackintosh (1868-1928) regarded the space in and around furniture to be as important as the wood and upholstery.
Originally painted white, Mackintosh's high, narrow Hill House (left) chair was meant to be decorative and not to be actually sat on.
The Hill House Chair was designed in 1902-1903 for the publisher W.W. Blackie. The original still resides in the bedroom of the Hill House in Helensburgh. A reproduction of the Hill House Chair, Charles Rennie Mackintosh style, Leather Taupe by Privatefloor is available to buy on Amazon.
Modernist Chairs
A new breed of designers, the Modernists, rebelled against the concept of furniture that was merely decorative. Modernists created sleek, impersonal furniture that was designed to fit in many situations.
Technology was key for the Modernists. Followers of the Bauhaus School saw the machine as an extension of the hand. In fact, even though the early Bauhaus furniture was handmade, it was designed to suggest industrial production.
Shown here is the "Tulip Chair" designed in 1956 by the Finnish-born architect, Eero Saarinen (1910-1961) and originally manufactured by Knoll Associates. Made of fiberglass-reinforced resin, the seat of the Tulip Chair rests on a single leg. Although appearing to be a single piece of molded plastic, the pedestal leg is actually an aluminum shaft with a plastic finish. An armchair version with various colored seats is also available. The Tulip Chair with Aluminum Base by designer seating is available to buy on Amazon.
The Barcelona Chair by Mies van der Rohe
"A chair is a very difficult object. A skyscraper is almost easier. That is why Chippendale is famous."
–Mies van der Rohe, In Time magazine, February 18, 1957
The Barcelona chair by Mies van der Rohe (1886-1969) was designed for the 1929 World Exposition in Barcelona, Spain. The architect used leather straps to suspend leather-covered cushions from a chrome plated steel frame.
Bauhaus designers claimed to want functional, mass-produced furniture for the working class masses, but the Barcelona chair was expensive to make and difficult to mass produce. The Barcelona chair was a custom design created for the King and Queen of Spain.
Even so, we think of the Barcelona chair as Modernist. With this chair, Mies van der Rohe made an important artistic statement. He showed how negative space could be used to transform a functional item into sculpture. A reproduction of the Barcelona Style Chair, in black leather with a stainless steel frame is available to buy on Amazon from Zuo Modern.
The Nonconformist Chair by Eileen Gray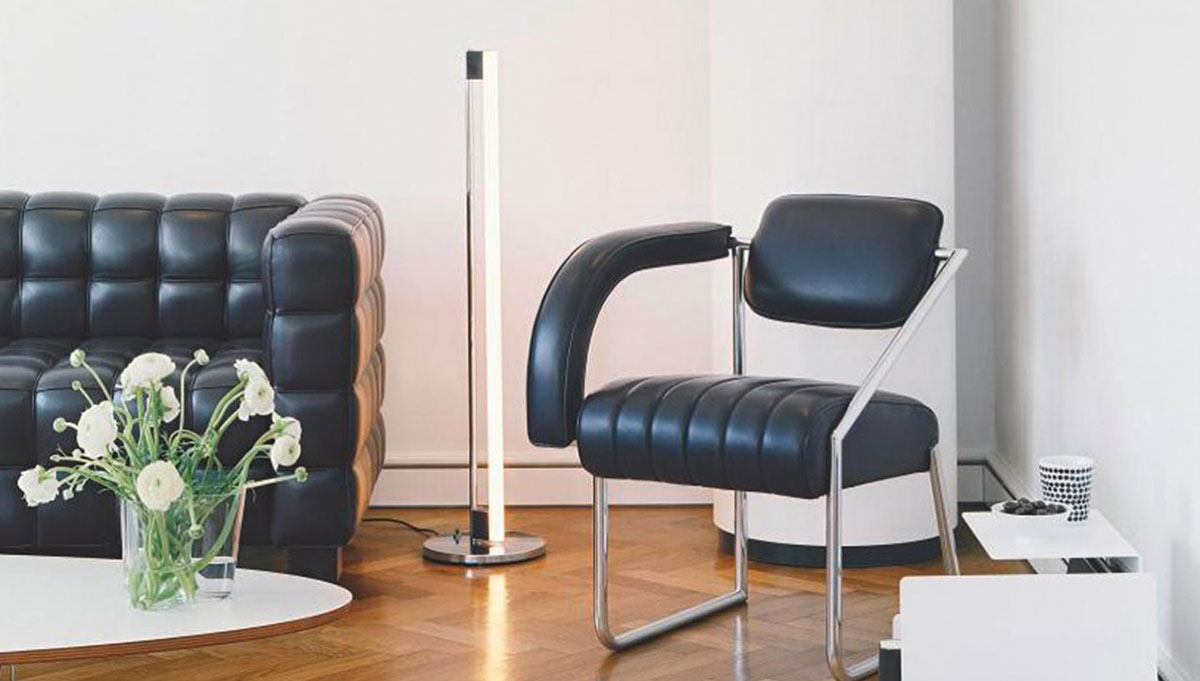 Another popular Modernist from the 1920s and 1930s was Eileen Gray. Trained as an architect, Gray opened a design workshop in Paris, where she created carpets, wall hangings, screens, and enormously popular laquerwork.
The Nonconformist Chair by Eileen Gray has only one armrest. It is designed to accommodate the owner's favorite resting position.
Modernists believed that the shape of furniture should be determined by its function and by the materials used. They stripped furniture down to its basic elements, using a minimum of parts and refraining from ornamentation of any kind. Even color was avoided. Made of metal and other other high tech materials, Modernist furniture is often created with neutral shades of black, white, and gray. A reproduction of the non-conformist chair in taupe leather by Privatefloor is available to buy on Amazon.
Wassily Chair by Marcel Breuer
Who is Marcel Breuer? The Hungarian-born Breuer (1902-1981) became head of the furniture workshop at Germany's famous Bauhaus School. Legend has it that he got the idea of steel-tubed furniture after riding his bike to school and looking down at the handlebars. The rest is history. The 1925 Wassily chair, named after the abstract artist Wassily Kandinsky, was one of Breuer's first successes. Today the designer may be better known today for his chairs than for his architecture. A reproduction of the Wassily Chair, in black saddle leather by Kardiel is available to buy on Amazon.
Paulistano Armchair by Paulo Mendes da Rocha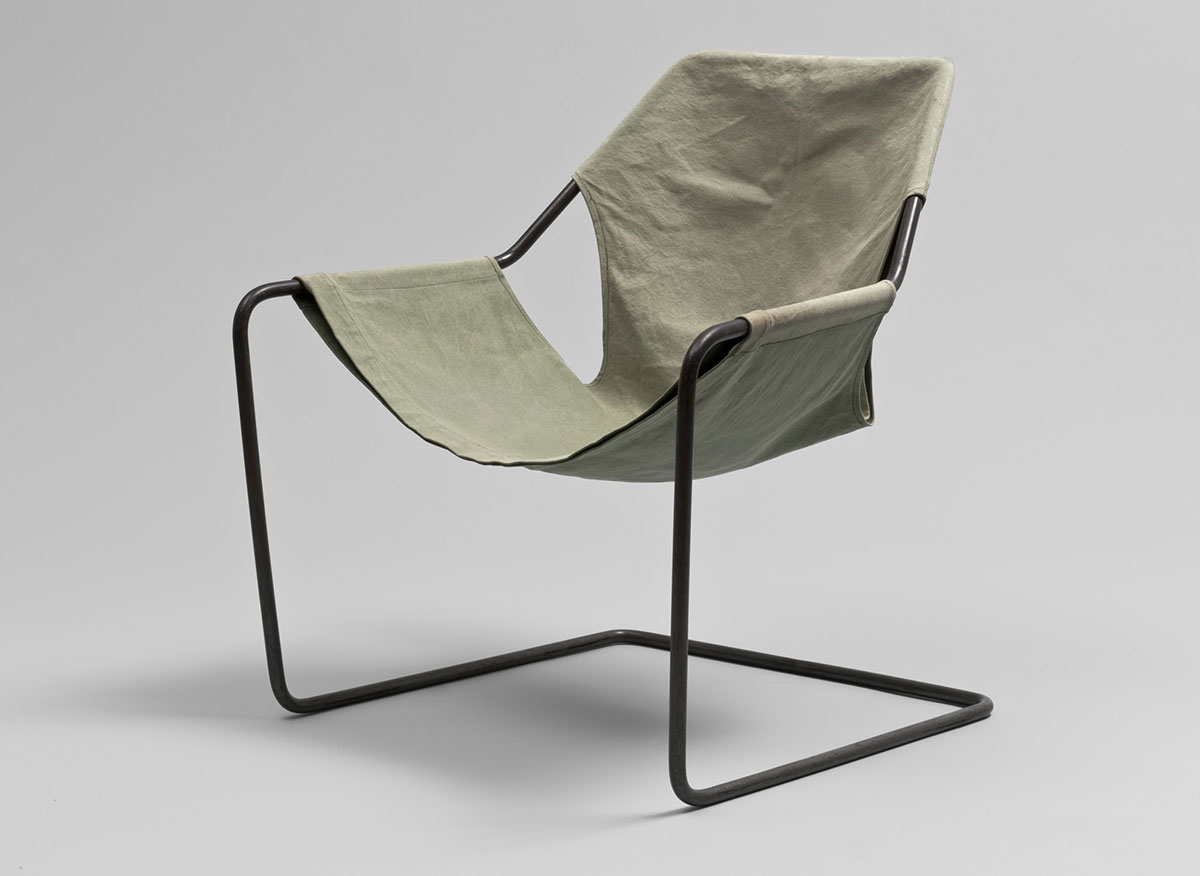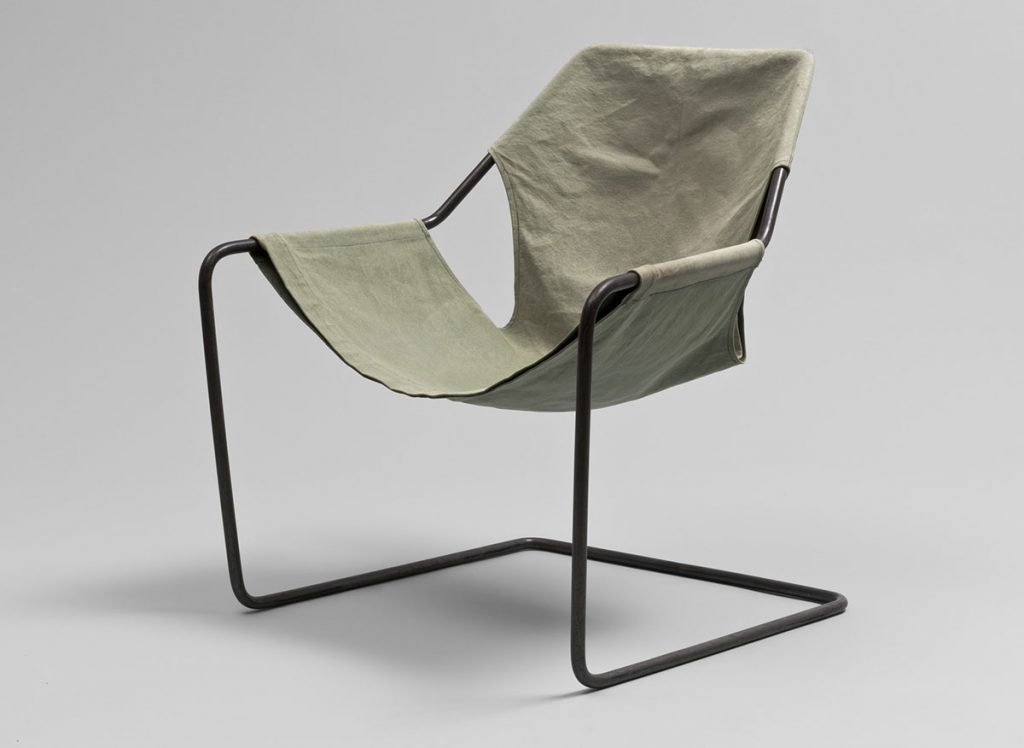 In 2006, Brazilian architect Paulo Mendes da Rocha won the prestigious Pritzker Architecture Prize, being cited for "his bold use of simple materials." Taking inspiration from "the principles and language of modernism," Mendes da Rocha designed the slingback Paulistano Armchair in 1957 for the Athletic Club of São Paulo. "Made by bending a single steel bar and attaching a leather seat and back," cites the Pritzker Committee, "the elegant sling chair pushes the limits of structural form, yet remains completely comfortable and functional." A reproduction of the Paulistano armchair, in white leather, black iron frame, by BODIE and FOU, is available to buy on Amazon.
Cesca Chair by Marcel Breuer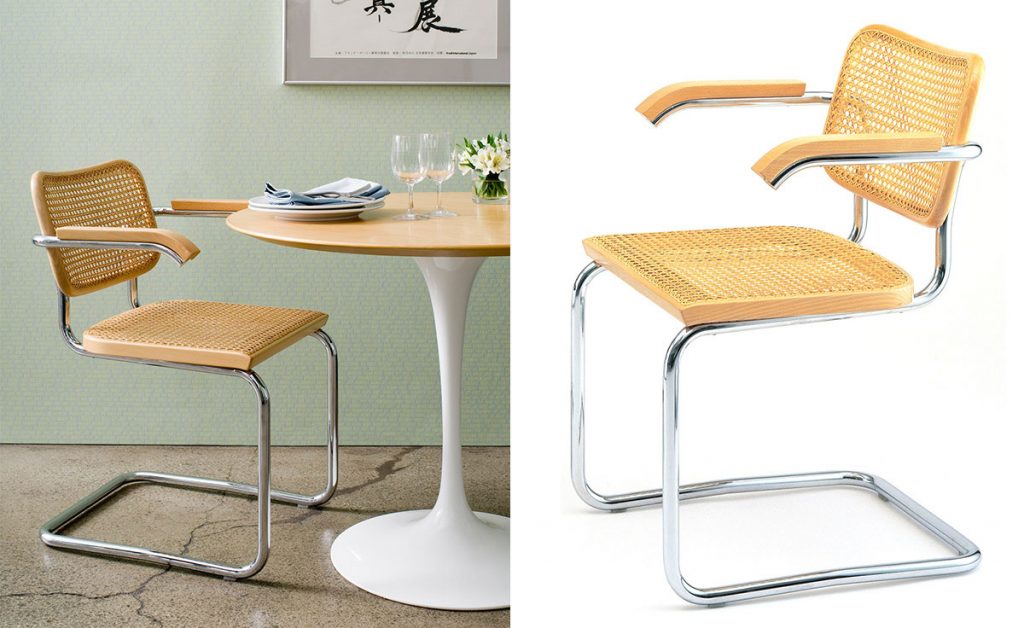 Who hasn't sat in one of these? Marcel Breuer (1902-1981) may be less well-known than other Bauhaus designers, yet his design for this cane-seated chair is ubiquitous. One of the original 1928 chairs is in the Museum of Modern Art.
Many of today's reproductions have replaced the natural caning with plastic threads, so you can find this chair at a variety of prices.
Chairs by by Charles and Ray Eames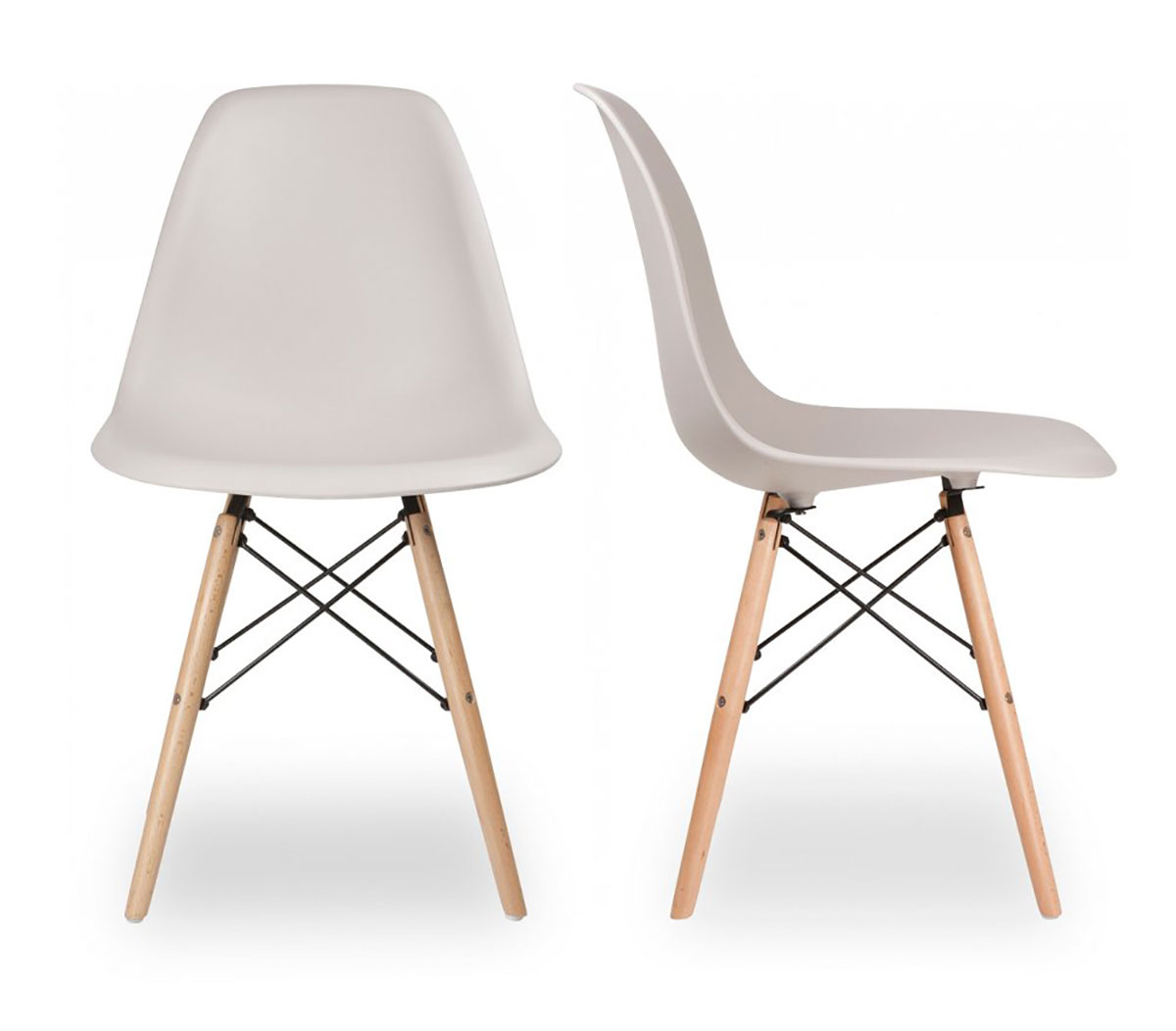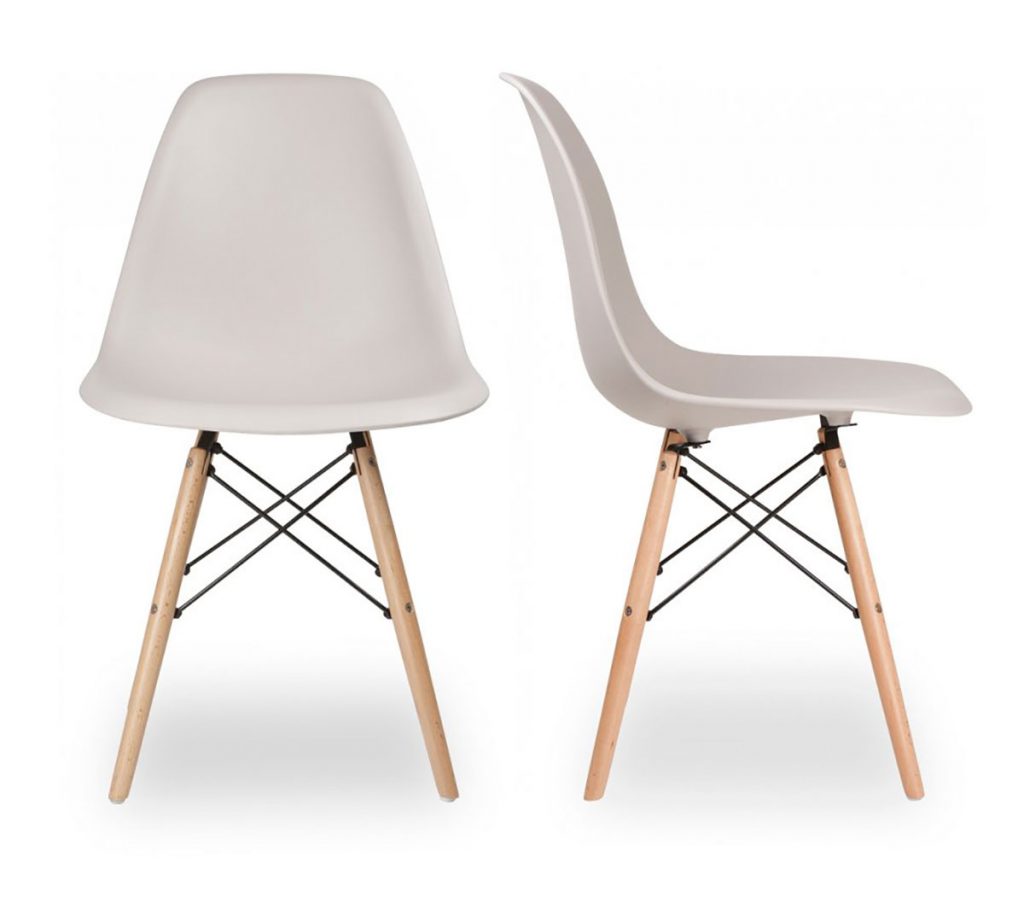 The husband and wife team of Charles and Ray Eames transformed what we sit in at schools, waiting rooms, and stadia around the world. Their molded plastic and fiberglass chairs became the stackable units of our youth and ready for the next church supper. The molded plywood recliners have transcended mid-century design and become affordable pleasure for retiring Baby Boomers. You may not know their names, but you've sat in an Eames design.
Chairs by Frank Gehry